The West Side Rag, an online news source for Upper West Side residents of Manhattan, has picked up a summer story Stephanie wrote documenting how the Parks & Recreation Department of New York and the Central Park Conservancy have slowly but surely taken away free public space in North Meadow Recreation Center for their own use as office space and parking. You can view their reporting here. The scoop and all featured photographs taken over the year in the article are from Zoe Health.  A petition to get our Recreation Center back can be found here.
The story has generated many supportive comments, including residents who also have a historical memory of the neighborhood,  crucial to contextualizing the slow privatization of public space. According to the story, the Conservancy issued an offensive response to Councilman Mark Levine's inquiries that the Rec Center "hasn't been used for public space for a decade"–implying, I'm guessing, that it makes it okay that they slowly commandeered this space successfully and we should take it as is….?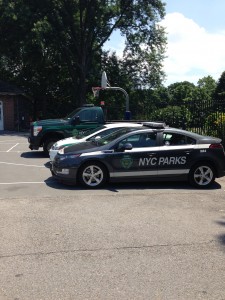 We've tried over the years to get politicians (such as Mark Levine) and the local community board to address the problem and are always met with silence and empty promises. This New York Times article reminds us how powerful the pockets of the Conservancy are. It's an example of how things get awfully unbalanced between conserving public parks, money, and abusing the public's rights.
A nice time to remind everyone that we promote "Be Physically Active Every Day" in the Vive tu Vida/Live your Life Campaign. In the case of North Meadow Recreation Center, it requires community activism to keep this habit in our lives.   Sign the petition to get our Recreation Center back.