As a public health professional, Stephanie's always inventing narratives to negotiate behavior change.  The mediums range from art, to educational materials, to convincing different sectors of society to merge for the benefit of the public. A passion for the narrative is shared in her fiction and non-fiction writing. Her works are represented by Adrienne Rosado of Stonesong Literary Agency. #ownvoices
Stephanie's writing explores culture, gender and historical legacy as the principal themes propelling her characters and essays. She writes literary fiction: historical fiction, literary fabulist, magical realism and women's fiction, with a healthy dose of comic book realism. She's benefited from classes and mentorships with Columbia University's Creative Writing Program. She was a semifinalist for Kore Press's 2015 Short Fiction Award for "The Funeral Singer", a short story based on her historical novel. Her creative non-fiction essay "Jaws, the Milk-Drinking Kind" is featured on the national health initiative Salud America!, a humorous account of the challenges and triumphs of breastfeeding.
"In both the fiction and nonfiction there's a sense of unflinching honesty; the reader knows she can trust you."
– Juror, Sustainable Arts Foundation
NOVELS
The Saints of Columbus
(Literary fiction, 83K : Adult, but for that inner '80s child)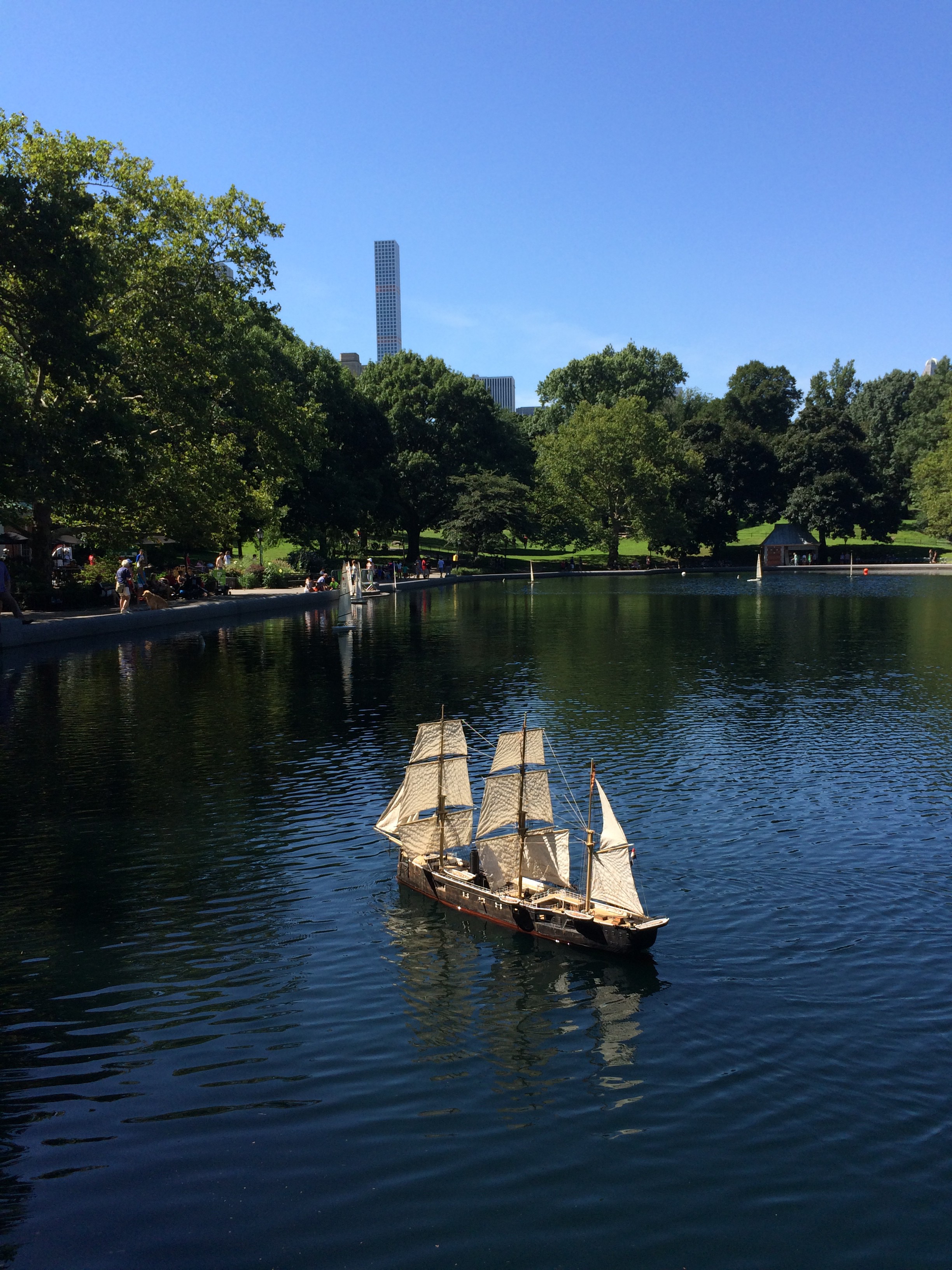 Unburied secrets from 1492 haunt the world of a Nuyorican preteen on a quest to reinvent home and rewrite history.
COMP TITLES: The House on Mango Street meets The Brief Wondrous Life of Oscar Wao, with a sprinkling of Little Miss Sunshine and the heart of The Goonies. 
Prof. Konje's and Prof. De Herbert's mystical Dream Books offer purchasers the promise of a rich paradise through three-number combinations. Grandma swears by these books, even though they were written for the numbers game of the early twentieth century, and even though she's yet to hit the coveted jackpot that will deliver her family from life on the Avenue she curses for its drug lure.  Life changes, though, when an uninvited guest to a seance leaves her with a mysterious squatter. He has an insatiable appetite for Goya seasonings and her–romancing Grandma with every conceivable Sinatra vinyl in Fantasy Island settings that are both dreamy and horrific.
Forget Ghostbusters–cue in Nova, Grandma's quixotic preteen granddaughter with a Goonies-like love for the neighborhood Grandma abhors. Nova knows how conspiracy theories are behind everything, so she's come up with a plan that will take care of everything: the Blackbeard wannabe, getting into a smarty-pants high school (then college) and landing some serious real estate. After all, Nova's a Marvel Comics mutant. She's the Rigelian Recorder 211 too, an extraterrestrial robot who records earth's mightiest events. Her old neighbor is schooling her in uncensored stories of life in the sixteenth century Caribbean, not to mention her best friend Marisol's ties to the Puerto Rican Independence movement. So, Nova's got this. The Dream Books offer something of their own: Konje's Relativity. That's all good news. Because the ghost of 1492 has some rather high demands on what Nova cherishes most–her neighborhood–commanding a family past, and a three-number-combo, that even Grandma never bet on.
Characters in The Saints of Columbus possess the spunk and advocacy of the skateboard "Brujas": they inhabit male-dominated spheres, contextualize gentrification through the lens of history, and possess an awareness of the mosaic of Latino identity.  Nova's story answers a call from Jacqueline Woodson, in reflecting on Another Brooklyn in an interview with Poets & Writers Magazine, on seeing more New York City childhood stories from diverse experiences, such as the Puerto Rican one.  COMP TITLES: The House on Mango Street meets The Brief Wondrous Life of Oscar Wao, with a sprinkling of Little Miss Sunshine and the heart of The Goonies.
"Your young protagonist was so well-developed, even in the short excerpt I saw, and the world and people around her so vividly drawn."
-Juror, Sustainable Arts Foundation
Tags: Nuyorican, FanFiction, Fan Fiction, Comic Books, Gentrification, Espiritismo, Maria Lionza, Upper West Side, Bloomingdale, Manhattan Avenue, New York City, Manhattan, Puerto Rico, 1980s, Bolita, Numbers Game, Herbert Gladstone Parris Dream Books, Fania Records, Frank Sinatra, Salsa, Marvel Comics, Christopher Columbus
Memories of Myrrh
(Historical fiction/Literary Fabulist)—Ruins of a lost city bind the lives of men, women and country in wartime Greece.
Vasili shuns all memories of his native city of Smyrna and lives a solitary life tucked away in the Taygetos mountains of Greece. So when the freedom fighter Zoe arrives to recruit men to join the resistance against the German occupation, his instinct is to run away and avoid the endless cycle of war that has consumed so much of his life. But there is something haunting about Zoe, a funeral singer fighting for freedom of country as well as her gender. Her arrival is followed by a garrison led by an archeologist, and Vasili is forced to resurrect his past—his sister's suicide, the destruction of the Pearl of the Orient, Smyrna—and reconcile the painful mysteries that have tied together the unlikely lives of men, women and country.
Suspenseful and moving, Memories of Myrrh is a journey through the interwoven memories of individuals struggling to place loss, displacement and the promise of renewal.
"An ambitious novel …Memories of Myrrh is a novel in which the past is always present, in which landscape is a character, and in which dialogue between characters is vivid – often in the form of a language that is unspoken. Tension is palpable – fear of attack, fear of neighbor, fear of violence – and is conveyed on almost every page. Memories of Myrrh conveys a collective history of generations that cannot escape ancient conflicts, including conflicts that split Greece between the Greece that looks toward Europe and the Greece that represents "them" in the character of Vasili – those Greeks, as the narrator says, who are "the prosfyges –the 1.5 million refugees from Asia Minor." Each of the characters are memorable, in particular, the widow Sophia…"
– Critique by Kore Press
Tags: Refugee, Smyrna, Historical Fiction, WWII, Nazi Occupation, Anatolia, The Great Catastrophe, Greece, Jewish,  Asia Minor, Funeral Singer, Alchemy, Christianity, War, Memory, Mirologia, The Twelve Keys of Basil Valentine
SHORT STORIES
Jean
A young teenager reflects on her mother's short life—navigating the dark world of heroin, spiritism, being labeled a '70s "Nuyorican"—and how her story is told in one of the greatest comic book legends of the Marvel Universe.
Based on my unpublished novel The Saints of Columbus.
"The language is alive—not forced, not faked. Alive. Keep writing, keep writing, keep writing."
-Juror, Sustainable Arts Foundation
The Lunar Diaries of Nova Odyssey
is a short speculative fiction story told in a hybrid narrative based on my unpublished novel, The Saints of Columbus. A Nuyorican preteen finds herself displaced from home. She says she's in outer space (the moon to be exact), where she watches life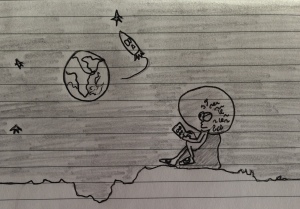 unfold on earth as Sentinels take over from the Marvel Universe. The story explores the impact of gentrification on a Nuyorican family—its colonial roots revealed via spiritism—and the complex role of Catholicism in negotiating indigenous, African and modern American identities. Literary, part Fanfiction to Marvel, part documentary to a changing NYC–welcome to Nova's Universe. (CURRENTLY BEING ILLUSTRATED BY ZOE HEALTH'S ARTIST FOR ELECTRONIC LITERATURE FORMAT)
 The Funeral Singer
 A funeral song resurrects the haunting memories of a widow, refugee and female freedom fighter, in a country plagued by war. The story's characters and themes are excerpted from my unpublished historical novel, Memories of Myrrh.
Vasili and the three women in his life—the Widow, his sister and the funeral singer soldier—are all mourning a past. Vasili's sister does so in his memories, where she unsettlingly lives. The Widow mourns publicly through the rituals leading up to her husband's exhumation, which Vasili is reluctantly preparing to attend. He fears that his sister, and the secrets she carried with her, will be resurrected too. The funeral singer mourns by singing, summoned at funerals and exhumations like the one soon taking place for the Widow's husband. The lachrymose song of the funeral singer haunts Vasili most of all. Among its calls to the dead is an invitation, in a country riveted by war.
Semifinalist (one of final twelve) for Kore Press's 2015 Short Fiction Award.
ESSAYS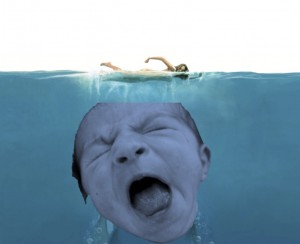 Motherhood, pop culture, mythology, public health advocacy and feminism meet in this humorous essay on the challenges and triumphs of breastfeeding. Featured on Salud America!
"I especially enjoyed the tone …very personable, relatable, and funny. "
– Juror, Sustainable Arts Foundation
Tripadvisor always likes to tell me I write popular reviews… Here is a woman's steamy account of her love affair… with a luxury hotel. Short story meets Essay meets Travel Review.
Pondering the query dating game of writers seeking agents.
Celestial Navigation
A young college freshman believes she's in a class that will help her find her way into adulthood. Instead she finds she's enrolled herself into a ROTC class meant to navigate ships, not souls.