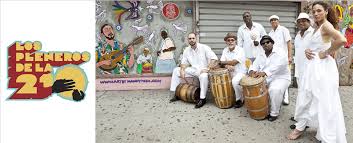 Have a great night watching, learning, listening (and dare we say, dancing to) the Afro-Puerto Rican dance and music form called Bomba y Plena, performed by Grammy-nominated and Smithsonian-recoginized Los Pleneros de la 21. And for a good cause. These steal-of-a-deal tickets ($15 regular, $10 students and children) directly fund the student-run CoSMO clinic (speared by Columbia University medical students) to buy medicine for uninsured patients in Washington Heights (100% of ALL proceeds go towards buying medicine for these patients). Everyone of all ages (families that means you too!) is welcome for a night of drums, dancing skirts, Afro-Latino history and good company. Don't you want to learn about a dance form where your dance partner (and who you often square-off with) is the drum?
Those with an eye for art and graffiti legend will be happy to know that BlusterOne has designed a fundraising t-shirt for the event (light gray), $30 and fair-trade-made (100% proceeds go towards buying medicine for the clinic too). T-shirts available at the event, but if you are itching to ensure one is available, reserve one with Stephanie info@zoehealth.us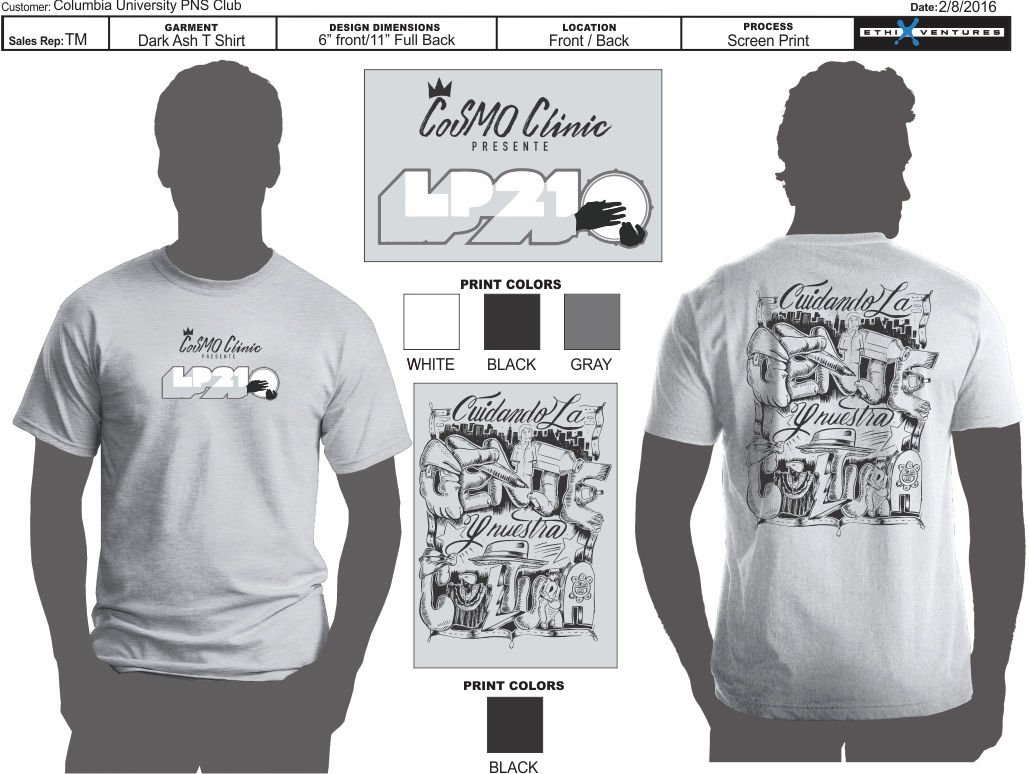 Okay, the details…
When? Thursday, February 25th at 7:30pm
Where? Alumni Auditorium, 650 W 168th Street on Fort Washington Avenue (A, C or 1 train to 168th or M5, B7, M100 or M4 bus. Check transit schedules/info beforehand).
HOW TO BUY TICKETS: Online at
Tickets are also available at the door, but we do encourage online sales to better prepare!
Thanks for being a supporter of the health needs of the underserved, Latino Health, and the arts.
Feel free to contact info@zoehealth.us, (917) 382-9277 with questions.
Outreach flyer, pdf form, is here:LP21yCoSMOflyer-5NEwlink